I have been meaning to post this modification to one of my recipes for awhile, but just didn't make the time.  Since we have been snowed in for the past couple of days (with no apparent relief soon) I thought I would sit down and finally get it posted!~
If you missed the original chocolate chip recipe, you can (and should) find it HERE>>
Wheat-Free Chocolate Chip Recipe
I wanted to convert our favorite cookie recipe to a chocolate one (who doesn't love chocolate?  if you don't, please don't tell me) …so I set out finding a new ratio!  These turned out great and I think they are the new favorite!  Cocoa, oat and coconut flours (and chocolate chips of course!) come together to make a really tasty, soft chewy cookie (if you keep them in the fridge, which we do!).  Don't let their rustic appearance deter you –> I guarantee you'll have a hard time eating just one!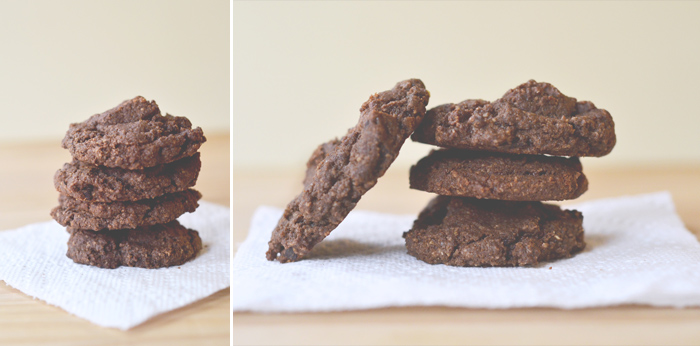 I put this recipe together using oat flour (as you will see below), but have since started also making it with almond flour!   We really love that version as well.   If you want a completely GRAIN-FREE option, sub the oat flour for almond flour.  For that version I also reduce the baking soda to 1/2 tsp. which works really well.
Feel free to download the recipe card by clicking on the image below and remember to print at 24% if you want it in an exact recipe card size!  Store these in the fridge to keep them fabulously chewy!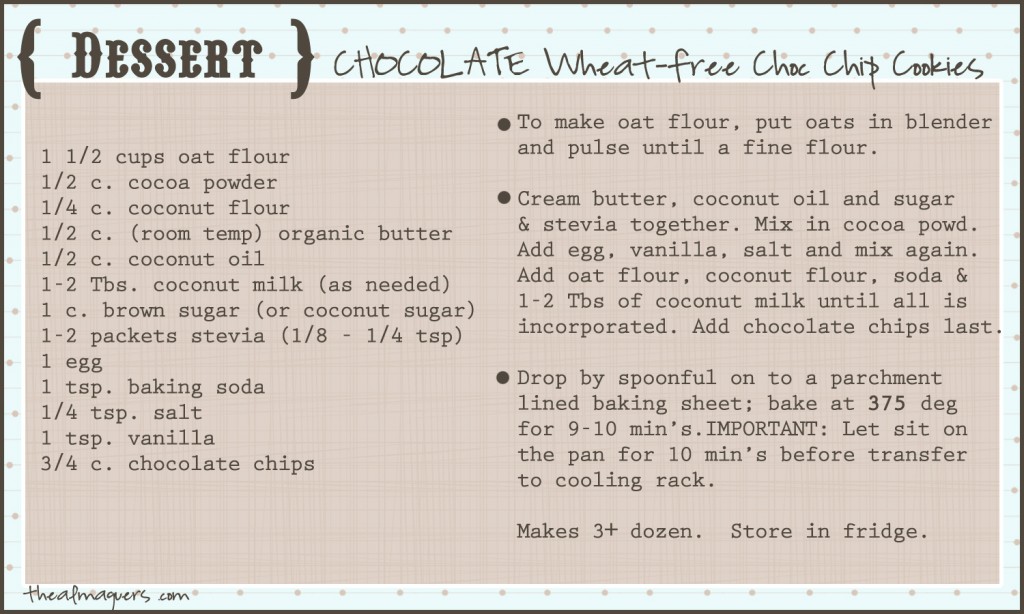 Palm shortening also works as a great substitute for either the butter or coconut oil!  Find healthy baking/cooking oils HERE.